Contact us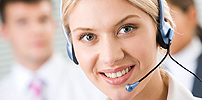 Phone:

15919435516

Tel:

0755-21042483

Fax:

0755-21042483

Email:

Market@kawden.com

Address:

Floor 11,Building 1,Guo Le Science park,lirong road, Longhua New District, Shenzhen City.
KAWDEN46 inch LCD splicing screen cooperation customer - Shanxi State Grid
Source:Shenzhen shundarong Technology Co., LtdPopularity:18Time:2022-09-24【smallinBig】
We are very satisfied with this cooperation, and thank the splicing screen manufacturer of Shenzhen Shundarong Technology Co., Ltd. This 9 46 inch LCD splicing screen scheme is very suitable for our current situation, providing a lot of convenience for service personnel and customers.