Contact us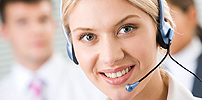 Phone:

15919435516

Tel:

0755-21042483

Fax:

0755-21042483

Email:

shundarong168@163.com

Address:

Floor 11,Building 1,Guo Le Science park,lirong road, Longhua New District, Shenzhen City.
55inchi high definition intelligence multimedia advertising machine for building
Time:2016-12-09Popularity:2342
Product description
1、
TV function: ALL-FHD system high definition project , up to 1920*1080, 32 bit vivid HD display
2、
PC function: access internet out of 5、10、20、30 meters, can use wireless mouse and keyboard
3、
Touch function: equip advanced infrared touch screen, rapid response without delay, control all application through screen, touch screen by anything like finger、pen etc, easily implement handwriting, drawing, note, more stability and reliability
4、。
Karaoke function: song-selecting function, convenient to entertained guests
5、
Video game function: can play all the video game through touch screen, support game handle, steering wheel,jointed arm, dancing blanket insert.
6、
C
onference function: as a tool for conference speech, scheme
explanation, long distance video meeting,
USB plug and play without curtain, projector DVD etc redundant equipment.
7、
Whiteboard function: anyone can
flexibly
write , draw and delete, easy to memory and record, green energy.
8、
Projector function: Large screen can substitute for projector, more definition
9、
Shopping guide function: guide and display, facilitate the guests find the needed products, plus advertise to guests
10、
Query function: the operators can edited and input all kinds of electronic files and info, the guests can find the needed info from this easily, reduce operating cost
11、
Video monitor function: security monitor,
flexibly take any record of any field, convenient to analyse the data.
12、
Picture in picture function: watch TV while play game, surf on line while karaoke etc.
Technical Parameters
| | | | |
| --- | --- | --- | --- |
| Configuration | i3 touch screen | i5 touch screen | i7 touch screen |
| CPU | Intel corei3 3110m(2.4G) | Intel corei5 3350m(2.8G) | Intel corei7 3560m(3.1G) |
| Board | HM65 | HM65 | HM65 |
| Memory | 2G/4G DDR3(Option) | 2G/4G DDR3(Option) | 2G/4G DDR3(Option) |
| Hard disc | 128GSSD | 128GSSD | 128GSSD |
| Network card | internal | internal | internal |
| Video card | Integrated | Integrated | Integrated |
| Audio | Dual track stereo | Dual track stereo | Dual track stereo |
| System | Win7/Win8(option) | Win7/Win8(option) | Win7/Win8(option) |
| Touch screen | 2/4/6point(option) | 2/4/6point(option) | 2/4/6point(option) |