Contact us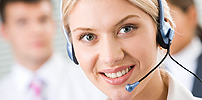 Phone:

+8613510366011

Tel:

0755-21042483

Fax:

0755-21042483

Email:

info@kawden.com

Address:

Floor 11, Building 1, Guo Le Science Park, Lirong road, Longhua New District, Shenzhen City.
49 inch 1.7mm LCD splicing screen BOE LCD splicing screen customized batch deliv
Time:2022-11-24Popularity:336
Product description
1、 Introduction to 49 inch BOE LCD splicing screen
The 49 inch LCD splicing screen adopts BOE industrial LCD panel, and combines ultra narrow edge seamless splicing technology, signal switching technology, lossless remote transmission technology, and digital image splicing processing technology to form a set of LCD splicing display system with diversified functions, intelligent control, and advanced operation, so as to show customers high-quality crystal splicing images with high brightness, high definition and no interference. Professional anti burning screen and heat dissipation technology, mean time between failures ≥ 60000 h. The perfect seamless splicing effect can minimize the visual blind spot and sense of visual separation of the viewer, and present you with an integrated grand vision and ultra clear and shocking dynamic visual experience.
2. 49 inch BOE LCD splicing screen function
The 49 inch ultra narrow edge LCD splicing screen can be used either as a display alone or as a large screen splicing wall. According to different use needs, it can realize the functions of variable large screen: single screen split display, single screen separate display, arbitrary combination display, full screen LCD splicing, double splicing LCD splicing, vertical screen display, image frame can be compensated or covered, support roaming, zooming stretching, cross screen display of digital signals, setting and operation of various display plans, and real-time processing of full HD signals.
3. 49 inch BOE splicing screen application
The 49 inch LCD splicing screen is widely used in: video monitoring, traffic control, security monitoring, national defense, stage entertainment, television studio, stock securities, large exhibitions, shopping malls, banks, office halls, corporate welcome screens, specialty stores, dispatching command, etc.
Technical Parameters
Specification and model

KD-S49017CL
LCD splicing screen

49"
Size
1077.0mm*608mm
Screen resolution

1920×1080P

Activate display area

1088mm(W)*618mm(H)

Color saturation

97%

brightness

500cd/㎡

contrast ratio

4000:01:00
refresh frequency

60HZ/120HZ

Display Color

10bit – 1billion color

Viewing angle

178°

Total joint at both sides

≤1.7mm

Input interface

HDMI, VGA,DVI,AV

Signal format

NTSC、PAL、480P、576P、720P、1080I、1080P

control interface

Infrared remote controller and RS232

image processing techniques


The first company to create "dynamic super resolution technology", which can make low pixel images appear

clearly in the full HD display screen; De interlacing processing technology to eliminate flicker; De interlacing

algorithm to eliminate "sawtooth";Dynamic interpolation compensation, 3D dynamic digital noise reduction,

3D comb filtering, 10 bit digital brightness and color enhancement,

automatic skin color correction,3D motion compensation, nonlinear scaling and other international leading

technologies Processing technology; Image frame can be compensated or covered, and full HD signal can be

processed in real time.

Overview of display functions


Manual/timing/cruise/alarm plan setting, kaleidoscope demonstration, intelligent temperature control and

alarm, automatic detection of communication failure and other functions, multi signal split screen display,

full screen display, arbitrary combination display

working temperature

0-40 ℃

Operating humidity

15-75%

Power Supply

AC220V

Average power consumption

250W
Weight

Single piece 35kg, double piece: 67kg wooden frame about 20kg

Installation method

Wall mounted, embedded, floor mounted cabinet, hoisting, TV cabinet

Recommended place of use


Security monitoring, command center, entertainment industry, enterprise exhibition, commercial advertising

and media, exhibition center, factories and mines, power, water conservancy, education, government

agencies and units, military, etc