Contact us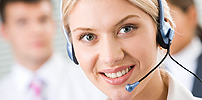 Phone:

+8613510366011

Tel:

0755-21042483

Fax:

0755-21042483

Email:

info@kawden.com

Address:

Floor 11, Building 1, Guo Le Science Park, Lirong road, Longhua New District, Shenzhen City.
55 inch 3.5mm ultra narrow edge highlight high-definition LCD screen splicing un
Time:2022-11-24Popularity:467
Product description
1、 Features of 55 inch BOE LCD splicing screen
Kawden 55 inch BOE panel LCD splicing screen has 3.5mm splicing seam, and the display has built-in self splicing function. Through simple settings, multiple LCD screens can be spliced. one thousand nine hundred and twenty × 1080 full HD display resolution can provide the management center with very clear and delicate display images, and display HD signals without compression. With 178 degree wide viewing angle technology, you can see the superior display effect from any side. LED backlight is adopted, with wide color gamut, good color performance, low energy consumption, and safer low-voltage. Moreover, the LCD splicing screen has a long life (≥ 60000 h) and low maintenance cost.
2、 55 inch BOE LCD splicing screen function
The LCD splicing screen is a complete LCD splicing display unit, which can be used either as a display alone or as a large LCD splicing screen. According to different use needs, realize the function of variable large screen: single screen split display, single screen separate display, arbitrary combination display, full screen LCD splicing, vertical screen display, and image frame can be compensated or covered.
3、 55 inch BOE LCD splicing TV wall application
Application sites: security, hotels, shopping malls, finance, transportation, water conservancy, government, electricity, medical, energy, TV media, enterprises and institutions, etc
Technical Parameters
Specification and model


KD-S55035BL

LCD panel and size

55''

Butt joint

less than3.5mm

Display area(mm)
1213.6(H)×685(V) 

display mode


16:

9

Liquid crystal type

LED

Maximum resolution

1920*1080

Display color

16.7M

Point spacing(mm)
0.63(H)*0.63(V)

Brightness


500

cd/㎡

contrast ratio

4000:1

Angle of view (up/down/left/right)

178°/178°/178°/178°

response time

8ms

Field frequency

60HZ

Composite video input

5-way BNC (BNC * 5) input



Composite video output

2-way BNC (BNC * 2) output, connected to video equipment, etc

Serial port control/RS232 input
One RS232-RJ45 (568B) input



Serial port control/RS232 output
One RS232-RJ45 (568B) output

VGA input
1-channel D-SUB VGA input



HDMI
1 channel HDMI input



DVI
1 channel DVI input



Color system

1 channel DVI input



Compatible HD TV input

480P,576P,720P,1080I,1080P

3D comb filtering

yes

noise reduction 

yes

Menu language (optional)

中文/English

Power Supply

AC100V~240V,50/60Hz

Maximum power loss

≤300W

Standby power loss

<1W

Cooling system

Ultra quiet dual fan cooling, with temperature control function



Casing material

Strong metal casing



Body size (length × high × Thick)


1213.4

(W)×684.2

(H)×136(D)mm



Installation method

Wall mounted/cabinet/floor/front maintenance support



parts


Wall bracket, power cord, remote controller, 232 to RJ45 serial port connector, mounting

screw (M8 * 16), software manual, warranty card, certificate of conformity