Contact us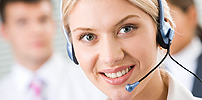 Phone:

+8613510366011

Tel:

0755-21042483

Fax:

0755-21042483

Email:

info@kawden.com

Address:

Floor 11, Building 1, Guo Le Science Park, Lirong road, Longhua New District, Shenzhen City.
Kawden 98 inch 4K LCD monitor HD industrial security monitoring
Time:2021-07-05Popularity:562
Product description
1. Introduction
LCD monitor is a part of closed-circuit monitoring system, which is the display part of the monitoring system, and is the standard output of the monitoring system. With the display of LCD monitor, we can watch the image sent from the front end. The 98 inch high-definition 4K commercial LCD monitor has led screen and 3840 * 2160 ultra high-definition resolution. 4K resolution is a big highlight of large-size display screen, which shocked the quality of the large screen screen in your field of vision, so that you can clearly see the screen content, which is incomparable with the splicing mode of small-size screen. With 4K HD technology, easy to click 4K HD, when looking at the image, even can not see the edge of the picture, with a strong sense of input. The excellent performance design of automatic temperature control, low power consumption, dust prevention, moisture proof and earthquake resistance effectively extends the service life of the caldi rich high-definition LCD monitor, which can meet the working needs of 7x24 hours.
2. Functions
★ ultra thin and ultra light design, convenient to use and beautiful
★ high contrast, high brightness, greatly improve the sense of picture hierarchy, and better performance of details
★ it has the function of automatic elimination of residual shadow and protection of long-term use of LCD
★ 16.7M color, the picture is more natural and delicate
★ extremely fast response time, no drag on the screen
★ the latest control circuit of bus has high reliability and good expansibility
★ multi level menu display function
★ built in power supply, low energy consumption, LCD service life up to 60000 hours
★ it has the function of automatic adjustment of VGA state image display rate
★ 3D picture quality digital processing circuit
★ rich docking function
★ ultra quiet cooling fan design, long service life
3. Purpose
Security monitor, monitoring monitor, radio and television monitor, industrial monitor, computer monitor, industrial and mining monitor, 4K Ultra HD monitor, etc.
Technical Parameters