Contact us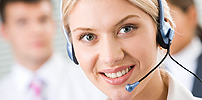 Phone:

+8613510366011

Tel:

0755-21042483

Fax:

0755-21042483

Email:

info@kawden.com

Address:

Floor 11, Building 1, Guo Le Science Park, Lirong road, Longhua New District, Shenzhen City.
China Advertising Design Company's 46 inch Samsung LCD splicing screen monitorin
Time:2022-11-23Popularity:203
Product description
Lhasa Advertising Design Company's 46 inch Samsung LCD splicing screen monitoring project
Advertising design is a combination of five elements of advertising, namely, theme, creativity, language, image and foil. The ultimate goal of advertising design is to attract eyeballs through advertising. This is a 46 inch Samsung LCD panel monitoring project purchased by an advertising design company in Lhasa, Tibet.
At first, this Lhasa advertising design company only used 9 large screen splicing screens as display images. Later, we found the advantages of our ops patents and chose to cooperate with us. This time, the LCD splicing unit is located in Lhasa, the plateau. It is installed by the wall bracket and the customer himself. The middle end uses the hdmi1 in 16 out high-definition large screen controller, which is mainly used to display big data. The splicing wall effect is very good.
The stable and lasting performance makes LCD suitable for public displays such as security monitoring, airports, subway rail transit, governments, enterprises and institutions, power, transportation, mining, military command, urban road condition management and industrial projects. In today's big data era, all industries need a platform for analysis and display. The 46 inch Samsung LCD splicing screen has become the carrier of the big data era.
Technical Parameters
The following are the size parameters of the 46 inch high-definition LCD panel, and the parameters of the 46 inch LCD panel. If you want to know the specific price, you can consult customer service.
| | |
| --- | --- |
| panel | 46 inch LCD splicing unit |
| Butt joint | 3.5mm |
| brightness | 700cd/m2 |
| Maximum resolution | 1920*1080 |
| Brightness contrast | 16:09 |
| response time | 8ms |
| Display color | 16.7M |
| contrast ratio | 3000:01:00 |
| Maximum power loss | ≤250W |
| Standby power loss | <1W |
| Point spacing | 0.63*0.63 |
| Power Supply | AC100V~240V,50/60Hz |
| Light source life | 60000(min) hours |
| Angle of view (up/down/left/right) | 178°/178°/178°/178° |
| Field frequency | 50Hz、60Hz、70Hz |
| Compatible HD TV Out | 480P、576P、720P、1080P、4K |
| Package installation size | 1315.3mmX786.3mmX314.7mm |
| Installation method | Cabinet/wall mounted/floor stand |
| Parts | Wall bracket, power cord, remote controller, 232 to RJ45 serial port connector, installation screw (M8 * 16) software manual, warranty card, certificate of conformity. |