Contact us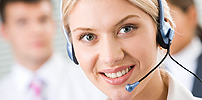 Phone:

+8613510366011

Tel:

0755-21042483

Fax:

0755-21042483

Email:

info@kawden.com

Address:

Floor 11, Building 1, Guo Le Science Park, Lirong road, Longhua New District, Shenzhen City.
55 inch LCD ultra narrow edge Samsung splicing screen 1.7mm security low brightn
Time:2022-11-23Popularity:136
Product description
1. Features of 55 inch large screen Samsung splicing screen
The 55 inch super narrow edge large screen splicing screen adopts Samsung industrial grade DID LCD screen in South Korea, and the most advanced intensive LED light source backlight system. The backlight has good color reproduction, vivid images, ultra dense distribution of dots, and even backlight brightness. The use of high-volume electronic components and unique intelligent color correction technology make the color more beautiful and natural. Advanced UV2A liquid crystal layout technology is adopted: bright field, energy saving, ultra-high light efficiency, and no light leakage in dark field The ultra-high contrast 6ms response speed makes the image smoother. Energy saving, environmental protection, radiation free, long service life, uniform brightness for long-term use, glass free backlight, safe transportation, solid panel shell material, not easy to damage. The LCD display unit adopts the most advanced backlight technology, which greatly improves the overall display effect of the splicing unit and has outstanding technical characteristics.
2. 55 inch large LCD splicing screen function
The 55 inch ultra narrow edge Samsung LCD splicing screen can be used as a display alone or spliced into a large screen. According to different use needs, it can realize the functions of variable large screen: single screen split display, single screen separate display, arbitrary combination display, full screen LCD splicing, double splicing LCD splicing, vertical screen display, image frame can be compensated or covered, support roaming, zooming stretching, cross screen display of digital signals, setting and operation of various display plans, and real-time processing of full HD signals.
3. Application of 55 inch large LCD splicing screen
The 55 inch Samsung LCD splicing wall has a large picture, bright colors, high definition and strong visual impact, which has a good effect of display, demonstration, advertising and publicity; Easy to install without space limitation. The 55 inch LCD splicing wall is widely used in: video monitoring, traffic control, security monitoring, national defense, stage entertainment, television studio, stock securities, large exhibitions, shopping malls, banks, office halls, corporate welcome screens, specialty stores, dispatching command, etc.
Technical Parameters
Specification and model

KD—sx5517dx

Panel size




55"

Butt joint




less than 1.7mm

Display Area




1209.6(H)×680.4(V)

display mode




16:9

Liquid crystal type




LED

Maximum resolution




1920x1080

Display color




16.7M

Point spacing(mm)

0.0.63(H)*0.63(V)

Brightness(nits)

500cd/㎡

contrast ratio




4000:1

Angle of view (up/down/left/right)




178°/178°/178°/178°

response time




8ms

Field frequency




50HZ、60HZ、70HZ、

Composite video input




5-way BNC(BNC*5)input

Composite video output




2-way BNC (BNC * 2) output, connected to video equipment, etc

Serial port control/RS232 input




1-way RS232-RJ45(568B)input

Serial port control/RS232 output




1-way RS232-RJ45(568B)output

VGA input

1-way D-SUB VGA input

HDMI

1-way HDMI input

DVI

1-way DVI input

Color system




PAL/NTSC/automatic recognition

Compatible HD TV input




480P,576P,720P,1080I,1080P

3D comb filtering




yes

noise reduction




yes




Menu language (optional)




中文/English

Power Supply




AC100V~240V,50/60Hz

Maximum power loss




≤300W

Standby power loss




<1W

Cooling system




Ultra quiet dual fan cooling, with temperature control function

Casing material




Strong metal casing

Body size (length × High)




1211(W)×682(H)×136(D)mm

Package size




1305.0mm*715.0*270.0mm

Installation method




Cabinet/wall mounted/suspended

Packaging accessories




Wall bracket, power cord, remote controller, 232 to RJ45 serial port connector, mounting screw (M6 * 20),

 software manual, warranty card, certificate of conformity