Contact us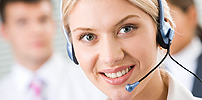 Phone:

+8613510366011

Tel:

0755-21042483

Fax:

0755-21042483

Email:

info@kawden.com

Address:

Floor 11, Building 1, Guo Le Science Park, Lirong road, Longhua New District, Shenzhen City.
Samsung 65 inch LCD panel price Industrial HD 4K LCD 3.5mm
Time:2022-11-22Popularity:112
Product description
Samsung 65 inch LCD panel price Industrial HD 4k LCD 3.5mm
1、 Market introduction of 65 inch LCD splicing screen
Large size LCD splicing screen can be favored by high-end market users. Large size LCD splicing screen is the core of splicing, because the large size LCD splicing unit can greatly reduce the frequency of seam in the screen during splicing, which is greatly superior to the small size LCD splicing unit in ensuring the integrity of the screen. At present, LCD splicing screen has become the first choice in various monitoring occasions. With the launch of Kadifu 4K65 inch LCD splicing screen, the development of the whole domestic splicing market is more large-scale, which will provide better experience for customers.
2、 Advantages of 65 inch LCD splicing screen
◆ 65 inch LCD splicing screen, with 3.5mm seam and 1431.58 * 807.62mm size, is the largest one in Samsung panel product line
◆ Samsung panel, super narrow edge design, good white balance effect, especially suitable for meeting display occasions
◆ Brightness 700cd/m2, belonging to high brightness panel
◆ Under the same display area, the number used is less
◆ It can be used for monitoring, meeting, exhibition and other occasions
◆ Support computer centralized control, and adjust splicing unit parameters through TCP/IP and RS232;
◆ Intelligent temperature control function: the fan opening temperature value and fan closing temperature value can be set independently to effectively ensure the service life of the fan;
◆ Plan management function: 16 groups of large screens display the plan and matrix linkage, support the plan patrol, and facilitate customer management and use;
◆ Caption function: customers can set the subtitle content according to their own needs, and display it above/below the screen. The background transparency is adjustable, and the subtitles can be spliced;
◆ Timed on/off function: intelligent on/off function, users can freely set the time period to realize the timing of large screen startup and shutdown, which is convenient for customers;
It supports continuous power on, especially for security monitoring display. The LED light source can last up to 80000 hours. The product has low energy consumption. The standby power is only 0.5W, and the power on is 165W.
3、 Application field of 65 inch LCD splicing screen:
1. Security: video surveillance
2. Government agencies: emergency command, remote dispatching
3. Radio station: channel monitoring
4. Commercial display: new product release and product promotion in shopping malls, supermarkets, specialty stores, etc
5. Enterprises and public institutions: image publicity and product display
6. Transportation, catering, entertainment, medical and other fields
Technical Parameters
The following is the basic parameters of Samsung's 65 inch LCD splicing screen. Please consult us for specific prices.
Size




65 inch LCD splicing screen




LCD panel brand




SAMSUNG

Butt joint




3.5mm

Brightness (cd/m2)




≥700cd/m2




Installation method




Wall mounted, bracket type, front maintenance




resolving power




3840x2160(4k)




Contrast ratio




4000:1




Display color




8bit




Input power




AC90~264V(±5%),50/60Hz




work environment




temperature

:0℃~50℃

humidity

:20%~90%




Storage environment




temperature

:-20℃~55℃

humidity

:5%~95%




Signal input




VGA(D-Sub)*1、DVI-D*1、HDMI*2、DP*1、RS232(RJ45)*1、Audio*1、OPS*1




signal output




DP*1、RS232(RJ45)*1、Audio*1




Packaging accessories




Power cord (1.5M) * 1; Certificate * 1; Instructions * 1; Warranty card * 1




Note




Many of the above detailed specifications and parameters are optional functions, which are for reference only. Cardiff reserves the right of final interpretation. The actual order shall prevail. Please consult KAWDEN