Contact us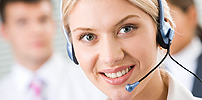 Phone:

+8613510366011

Tel:

0755-21042483

Fax:

0755-21042483

Email:

info@kawden.com

Address:

Floor 11, Building 1, Guo Le Science Park, Lirong road, Longhua New District, Shenzhen City.
Details of new products of KAWDEN OPs4k LCD splicing screen
Time:2022-11-22Popularity:166
Product description
1. Advantages of Cardiff ops 4k LCD splicing screen I
If there is a problem with the multi screen splicing screen, the LCD splicing screen customer does not need to remove the screen. Instead, unscrew two screws directly from the back of the screen to remove the OPS module. We can quickly express a new OPS module to the customer, and the customer can install it directly.
2. Advantages of Cardiff OPs4k LCD splicing screen II
The Kawden LCD splicing screen uses the 4K board card built-in synchronization technology to improve the picture definition, and at the same time, it can achieve complete synchronization of pictures, which solves the problem of pictures not synchronized when the refresh speed is fast for most of the industry!
3. Advantages of Kawden ops 4k LCD splicing screen III
In the future, the after-sales of Kawden LCD splicing screen will save more time and effort, and the customer will also save money and time.
Technical Parameters
panel

40寸

46寸

47寸

48寸

49寸

55寸

55寸

Butt joint

12mm

3.5mm

4.9mm

8mm

2.8mm

1.8mm

1.7mm




brightness




500cd/m2

700cd/m2

450cd/m2

500cd/m2

500cd/m2

500cd/m2

500cd/m2




Maximum resolution

1920*1080

1920*1080

1920*1080

1920*1080

1920*1080

3840*2160

3840*2160




Brightness contrast




16:09

16:09

16:09

16:09

16:09

16:09

16:09




response time

8ms

8ms

8ms

8ms

8ms

8ms

8ms




Display color




16.7M

16.7M

16.7M

16.7M

16.7M

16.7M

16.7M




contrast ratio




3000:01:00

3000:01:00

4000:01:00

4000:01:00

3000:01:00

4000:01:00

4000:01:00




Maximum power loss




≤180W

≤250W

≤300W

≤250W

≤300W

≤400W

≤400W




Standby power loss




<1W

<1W

<1W

<1W

<1W

<1W

<1W




Point spacing




0.46*0.46

0.63*0.63

0.54*0.54

0.54*0.54

0.63*0.63

0.63*0.63

0.63*0.63




Power Supply




AC100V~240V,50/60Hz

Light source life




60000h(minimum value)

Angle of view (up/down/left/right)




178°/178°/178°/178°

Field frequency




50Hz、60Hz、70Hz

Compatible HD TV Out

480P、576P、720P、1080P、

3840×2160

Package installation size




1315.3mmx786.3mmx314.7mm

Installation method




Cabinet/wall mounted/floor mounted




parts




Wall bracket, power cord, remote controller, 232 to RJ45 serial port connector, installation screw (M8 * 16) software

manual, warranty card, certificate