Home
Case
Customer reviews
>P2.5LED full color screen cooperative customer in Jinyan County, Zhaotong City, Yunnan Province, China
Contact us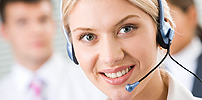 Phone:

+8613510366011

Tel:

0755-21042483

Fax:

0755-21042483

Email:

info@kawden.com

Address:

Floor 11, Building 1, Guo Le Science Park, Lirong road, Longhua New District, Shenzhen City.
P2.5LED full color screen cooperative customer in Jinyan County, Zhaotong City, Yunnan Province, China
Source:Shenzhen shundarong Technology Co., LtdPopularity:192Time:2022-09-24【smallinBig】
P2.5 LED full color screen in Jinyan County, Zhaotong City, Yunnan Province Cooperative customers:
Because we have an indoor LED full color screen installation project in the CPPCC conference hall, we found Shundarong Technology, a leading LCD panel manufacturer in the industry, and chose Cardiff P2.5 LED full color screen, mainly because Cardiff full-color LED screen has clear images, uniform colors, high brightness, and is easy to operate; For the cooperation of this p2.5led full color screen project, we are very grateful for the support of the Kadifu LCD splicing screen manufacturer. Although the distance is far away, both the logistics and transportation of the products and the technicians can arrive on time to help the installation, testing and completion. They are careful and serious, which is worthy of our trust and attention. We hope to continue the cooperation in the future.